Description
The Scope of Work included, but was not limited to, the complete Design, Demolition, Installation and Construction Management of new replacement door and window systems and all related work, hardware and accessories for this 1,500+ unit historic housing development.
As a result of this construction management project, energy efficient door and window systems were installed in over 1,500 apartment units within the Langston Terrace housing development.  This Job Order Contract (JOC) project was completed as part of a five-year blanket purchase order with DCHA to provide Construction Management services on a variety of construction projects.
As Construction Manager of this Contract, Micon advised DCHA and fully managed the construction process of the project.  As construction manager and advisor to DCHA, Micon served as an extension of the DCHA staff providing the necessary expertise in design, construction, and management knowledge in order to successfully accomplish the project objectives from initial stages of design through substantial completion and close-out.  Micon provided Project Design Phase Services, Project Procurement Phase Services as well as Project Construction Phase Services during the course of this Contract.
Contact
Address

Langston Terrace Northeast, Washington, D.C.

Phone

E-mail

Category

No Category

Location

Washington D.C.
Location
Langston Windows Replacement
Contact
Langston Windows Replacement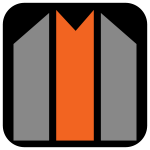 By Micon Construction
Email: cmallbizdesigns@gmail.com